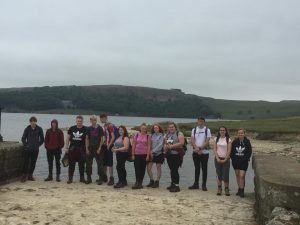 Young people involved in the NCS (National Citizenship Service) at East Durham College decided to dedicate their fundraising activities to DADLG this year. Some of the events undertaken to raise cash included a cake sale in Asda, games and cakes in Durham market place, a tombola and games at Sedgefield Car Boot sale and the aviation cafe at Fishburn and a tombola and sponsored row at the college.
The young people involved put in a huge effort to coordinate these activities and thanks to their enthusiasm and brilliant organisation skills each of their chosen methods of raising money was a success.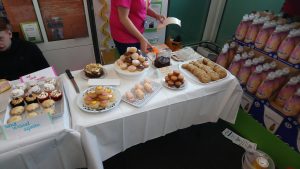 The fruit of their efforts was a massive £1034 raised for DADLG in what was a really short space of time. We want to convey our appreciation for the thought, time and effort that went into the whole project. The money raised will help to ensure that members of DADLG can continue to access life-enhancing activities.